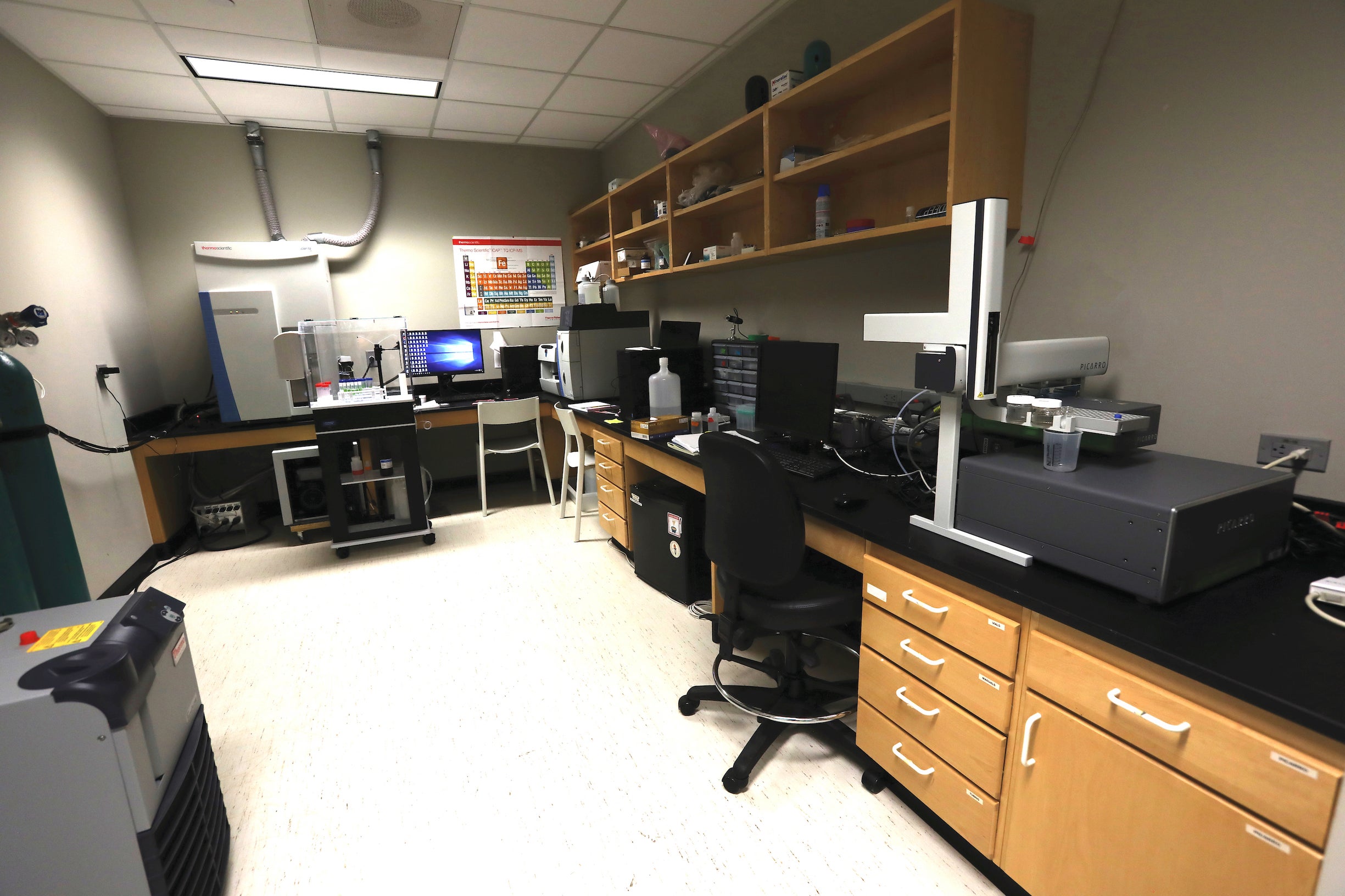 Our lab's instruments include a ThermoFisher iCap TQ-ICP-MS, ThermoFisher Integrion Ion Chromatograph, and a Picarro L2130-i water isotope analyzer. We use these for high-throughput measurements of water solute chemistry, water oxygen and hydrogen isotopic compositions, and sedimentary geochemistry. We also have a UV-VIS spectrophotometer and a 3D printer for specialized applications.
We also have a water preparation space and a sediment preparation area. The lab for preparing water samples for analysis includes a HEPA-filtered fume hood, a balance, a Milli-Q water system. We have a separate wet lab for preparing sediment samples. This space includes a HEPA-filtered fume hood, conventional fume hood, Milli-Q water system, centrifuge, drying oven, vertical laminar flow bench, and a sonicator.
The Masiello lab includes the following equipment:
Costech ECS 4010 Elemental analysis system, which can determine the C, H, N, and O content of solid samples (soils, marine, riverine, and lacustrine sediments, biomass, etc).
HyProp and WP4 soil water potential instruments which can be used to characterize soil water potential curves.
LiCOR 7000 infrared CO2/H2O gas analyzer for determination of CO2 and H2O in gas samples.
Shimadzu TOC-VCHS for determination of dissolved organic carbon and total dissolved nitrogen in aqueous samples,
A centrifuge, analytical balances, pH meters, shakers, a nano-pure water system, fume hoods, a muffle furnace, sieves, various soil grinders, and a large drying oven.